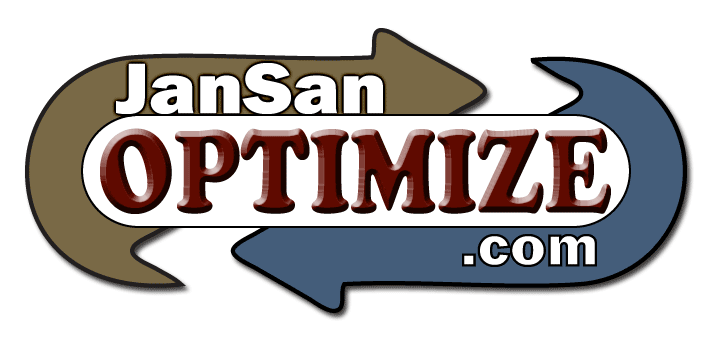 A message from Ginny Petru ... president of JanSanOptimize.com

"I have been running my own business since the late 1980s, when I was frustrated at the layers of management at the top PR agencies I worked in when it came to servicing small and medium-sized clients.

Shortly after starting my own business, I landed my first account in the janitorial/maintenance supply industry. I soon became quite attached to the industry and the people in the janitorial supply industry. A wonderful industry comprised of people who are friendly, honest, and hard-working.
Through the 20+ years of successfully running Petru & Associates, and now, JanSanOptimize.com, my business philosophy has never changed.
I will never try to sell you something you don't need. My recommendations are based on my experience and what I believe to be the best marketing mechanisms for your specific situation.

I will treat your money as though it is my own. My unique Incremental Marketing Approach to your optimized online presence and marketing is to start with the basics and layer on additional tactics as needed to reach your desired outcome.



I will be brutally honest in my evaluations of your current marketing activities and my suggestions for improvement. I will not tell you what I think you want to hear, but will provide expertise on what is my best recommendation for your business situation.
We will take it one step at a time. There is always a way to prioritize your marketing activities.

When it comes to today's new online media, we also apply our distinctive "Incremental Marketing Approach." As an example, why pay for services to maximize your search engine optimization when you are already on page one of search engine rankings? Our approach is to take things one step at a time until we hit your optimal visibility.

Want to hear more? Shoot me an email or give me a call. There is no charge for our initial consultation.
Ginny Petru
630-922-1125
direct email